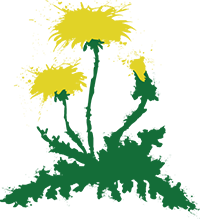 I had been developing the idea of a rotating mural wall for many years, but the vision never came to fruition due to the lack the necessary high profile wall to support the project. This all changed in 2015 when Señor Grubby's approached me asking if I would paint a Doodle mural on their east facing wall. This highly visible wall provide just what I had been searching for over the years. After a presentation to management about the rotating wall idea and the benefits it would bring to the community, local business and Carlsbad in general, the Carlsbad Art Wall (CAW) was established.
The Carlsbad Art Wall rotates new art every two months alternating between visiting artists and local artists. I curate each artist, document each mural creation through video and photography and conclude each mural experience on carlsbadcrawl.com through writing, photos and video.
After the inaugural Carlsbad Art Wall year where I brought five visiting Los Angeles artists to the Carlsbad Village, the CAW project received a 2016 City of Carlsbad Arts and Community grant marking the first public support by the City of Carlsbad for any of my efforts over past decade.
The goal of the Carlsbad Art Wall is provide an educational setting for aspiring muralists and art enthusiasts to learn the skill mural paintings through observation and participation. The community is encouraged to visit the CAW every two months to experience the creative process.
The Carlsbad Art Wall project collaborated with the Boys and Girls Club of Carlsbad in 2016 bringing teens to the wall every two months for a teen street art workshop. Since the workshop's inception in 2016, and continuing today, I teach teens how to create art using spraycans; I teach them about the current urban art movement, and ultimately inspire local teens to comfortably create art in an urban environment.