May 4, 2008 | Artwork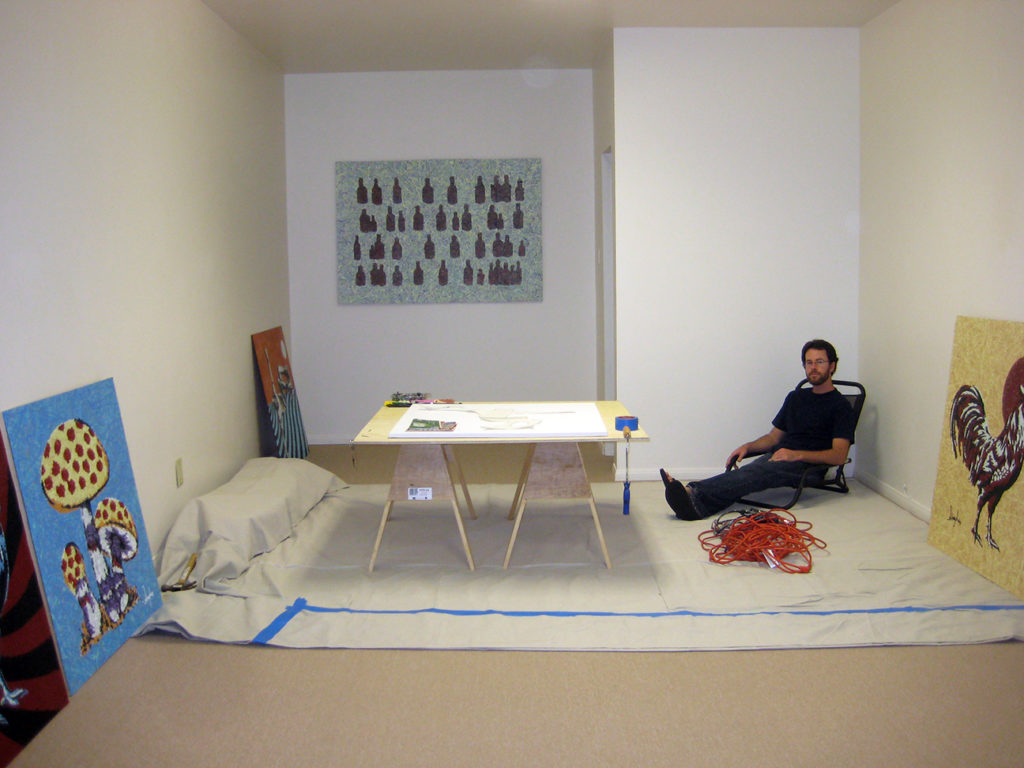 In late April 2008 as I rode my bike along State Street heading south toward Grand Avenue, I spotted a small nondescript storefront. A collection of boxes were partially visible through the dusty window facing the interception of Beech Avenue and State.
I knocked on the neighboring door, which was the entrance to Aurthur Brown Plumbing. A elderly woman with a sweet smile answered the door. I inquired about the neighboring storefront and asked if she knew how to get a hold of the landlord. The informed me her husband owned the entire building; she gave me a card with is info.
I noticed the name printed on the card and knew it was a good sign: Art Brown.
My first day in the studio coincided with the May Carlsbad Street Faire.
2695 State Street
Carlsbad, CA 92008