July 30, 2008 | Street Art Stencils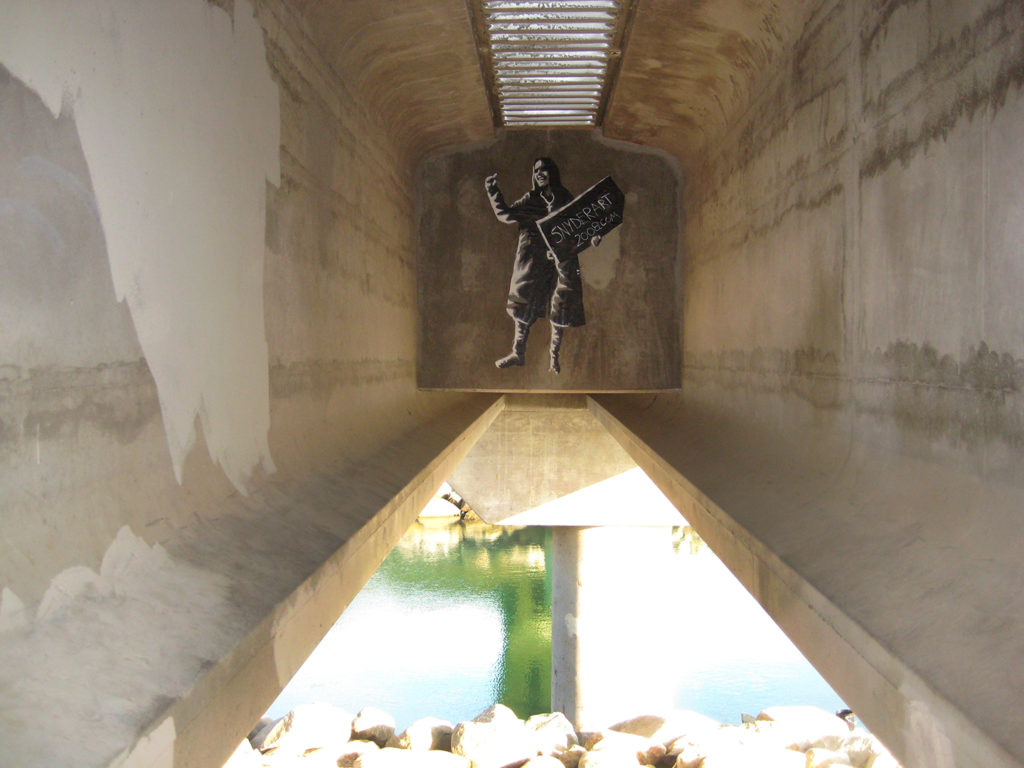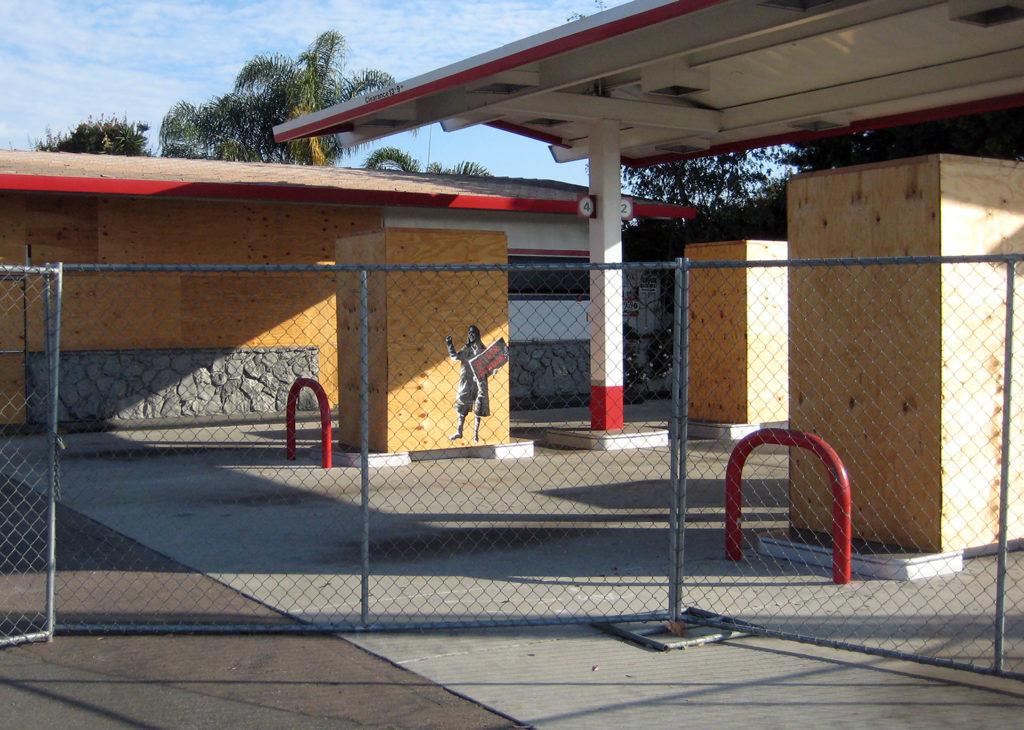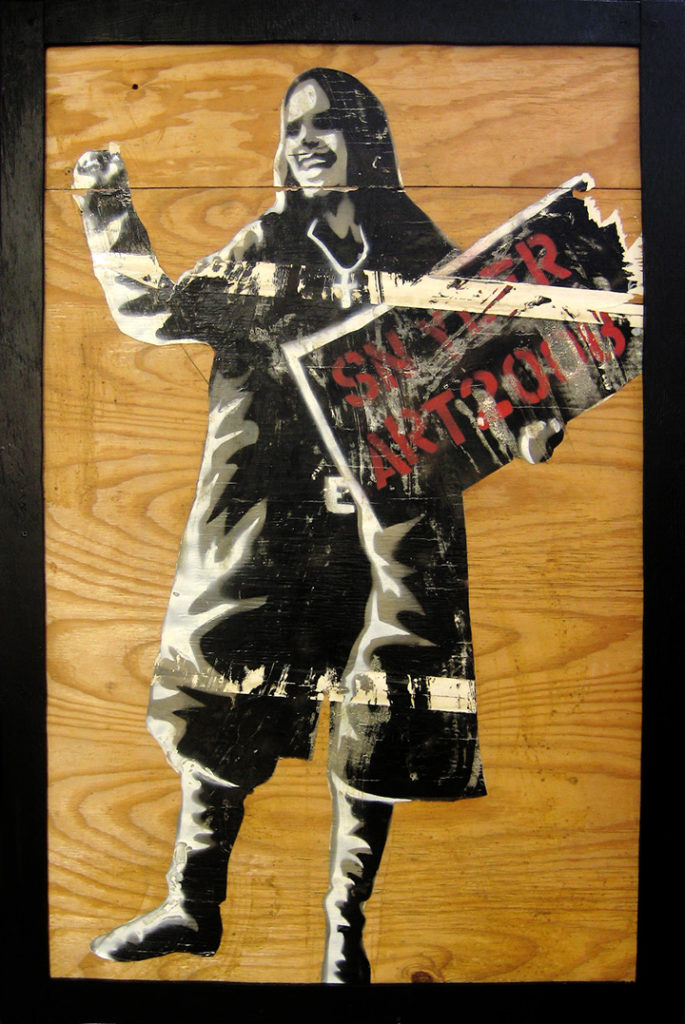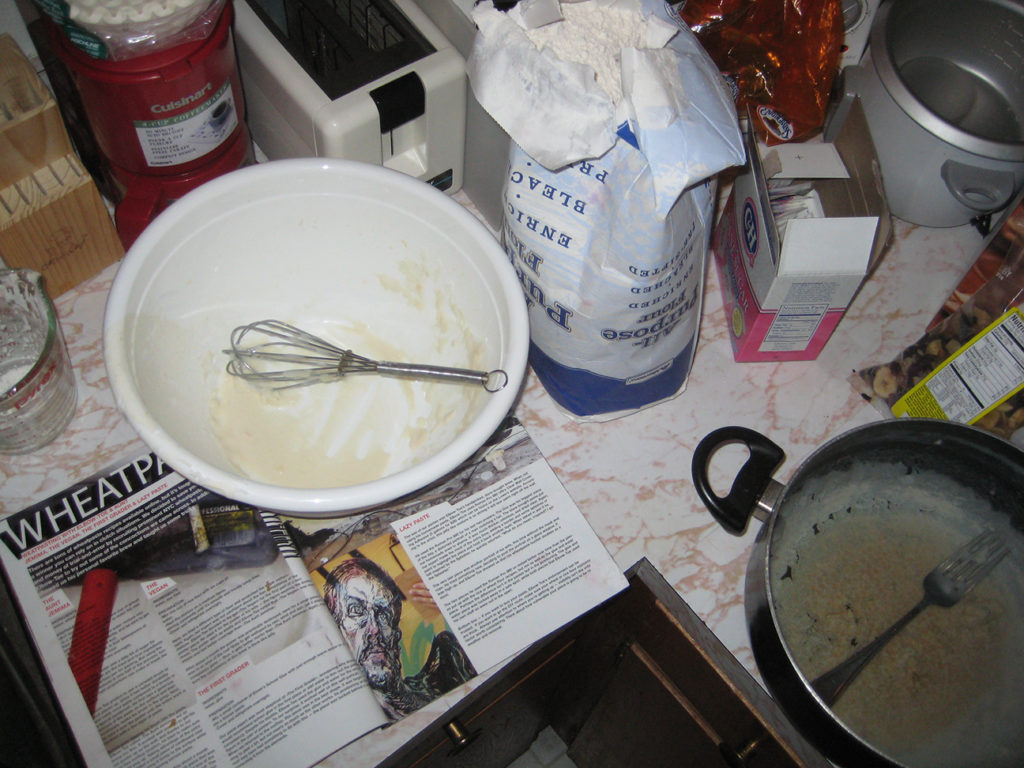 Along with the Snyder Art studio open door policy where anyone could stop by at any time and experience the creative process of a professional artist, I exhibited each year's artwork in an annual solo art show.
The inaugural solo show titled Snyder Art 2008 was marketed through a variety of Guerrilla Marketing techniques, an advertising strategy I had become very interested in at this time and continue to use to this day.
Using a recipe of flour, Elmer's Glue and sugar, I made multiple batches of paste in the kitchen of the Art-partment. I pasted a full body portrait of Ozzy Osborne holding a sign in one hand and a hitch-hiking thumb stretched in the other. The address of a single page website promoting the show was advertised on Ozzy's sign.
Each of the 20+ wheatpastes were pasted throughout Carlsbad and Oceanside.