August 3, 2008 | Street Installations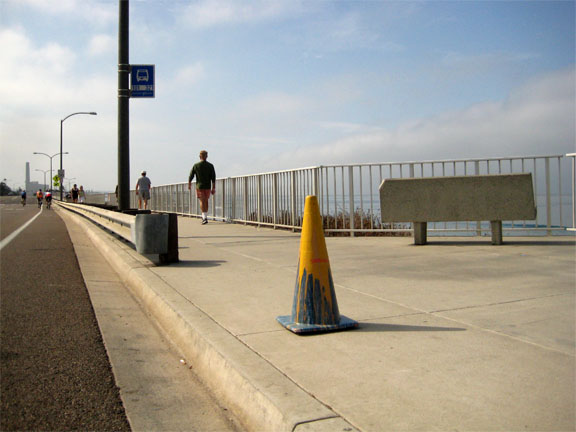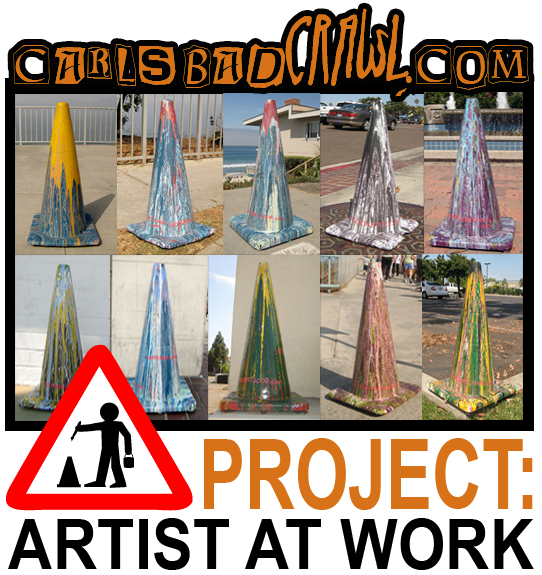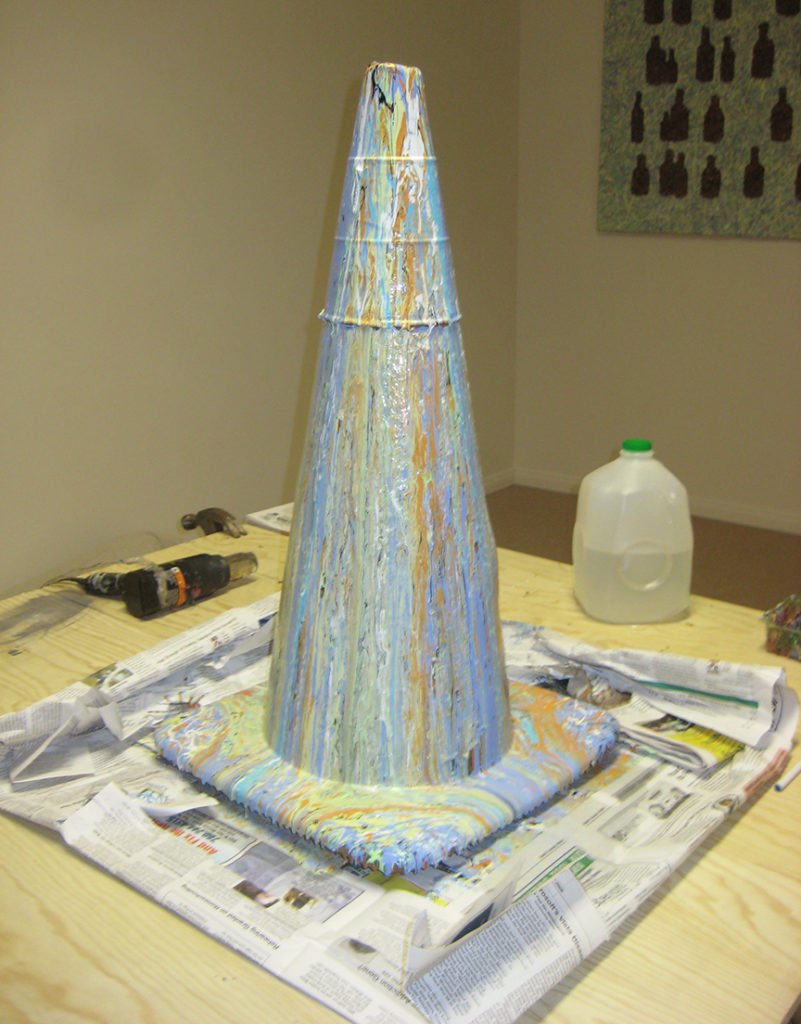 Project: Artist at Work was inspired by a Carlsbad Chamber of Commerce sponsored event called Art in the Heart of the Village. The chamber's project attempts to "promote a sense of community." Local artists are given the opportunity to adopt hydrants or electrical boxes to paint. Each adopted location has a price of $300-750 depending on its location.
I felt the chamber's project was unfair and with a high adoption fee which only a portion of the community could afford. This divided the community into the affluent and the poor. I felt this was not the best way to promote a sense of community.
In protest of the project, I drip painted 10 cones and placed them in the Carlsbad Village streets.